OUR GLORIOUS HERITAGE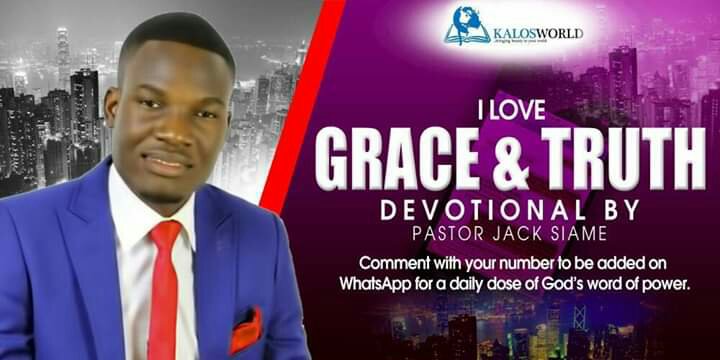 GRACE & TRUTH
By: Pastor Jack Siame
11th November, 2019
Topic: OUR GLORIOUS HERITAGE (What We Are & What We Have)
"And just as we have borne the image [of the man] of dust, so shall we AND SO LET US also bear the image [of the Man] of heaven." 1 Corinthians 15:49 AMPC
Without Jesus, we are nothing, and have nothing. But we are not without Him; We are with Him, in Him, for Him and through Him, and He in us.
All that Christ is, we are. 1 John 4:17, says, "…as he is, so are we in this world." He is love, so are we. He is a victor over sin, death and hell, so are we. He is a King, so are we. He is a Son of God, so are we… He is our Head, and we are His body. The head and the body are one. 1 John 3:1 says, "…the world knoweth us not, because it knew him not." If it knew Him it would know us, for we are like Him.
All that Christ has, the Christian has.
When Jesus gave Himself for us, He gave us all the rights and privileges which went with Himself. As His joint-heirs, We are entitled to all that He is entitled to. All that the Father has given Him is as much ours as it is His. Hebrews 1:2 says that He was appointed heir of all things, that is, all things belong to Him. 1 Corinthians 3:21-23 says that all things belong to the Christian, and the Christian to Christ, and Christ to God.
CONFESSION
I have the same life as Jesus. His nature is my nature, I am a partaker of the divine nature. Sin, sickness, failure, poverty and shame are foreign to my new nature in Christ, therefore, I refuse to allow them into my life. Glory to God!
FURTHER STUDY| 2 Peter 1:4; 1 Corinthians 15:47-49; Romans 8:17
KALOS CHRISTIAN CHURCH (KCC)
OUR GLORIOUS HERITAGE